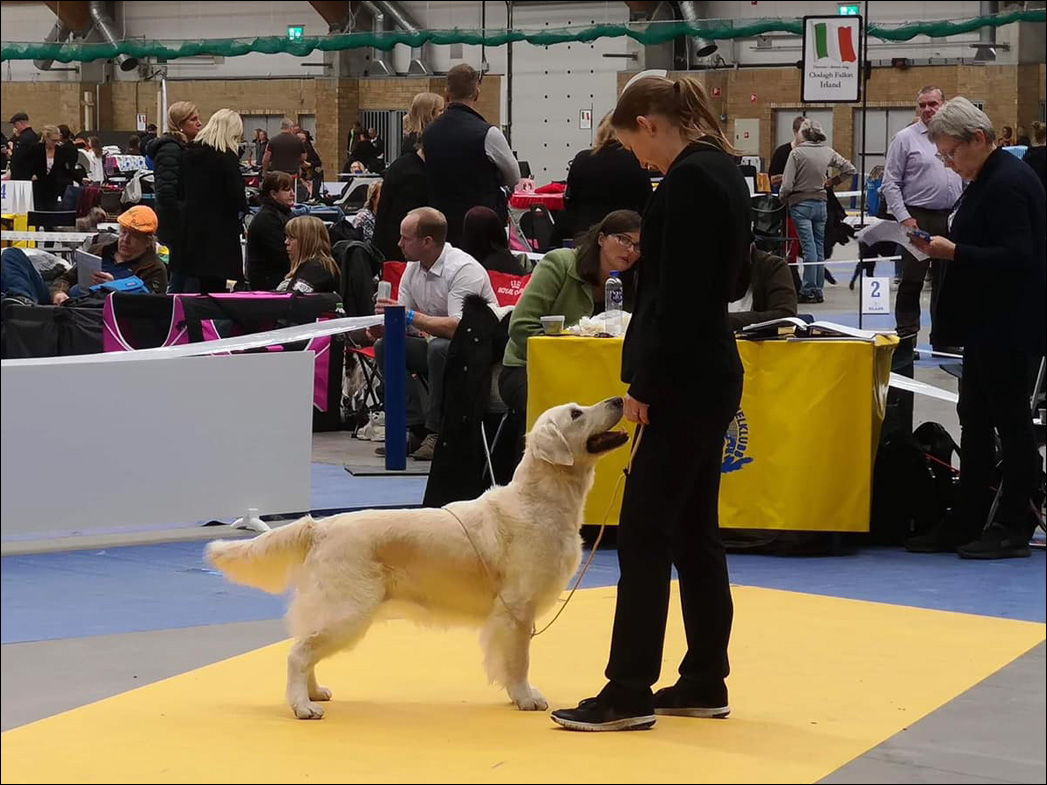 Förra helgen, den 12:e oktober, så ställdes Thyradottern Vittra, LPI RLD N RLD A RLD M TJH(RDH) SE RALLYCH Höstglädjens Quick-Witted på Mitt-Nordenutställningen i Sundsvall. Vittra vann veteranklassen med CK, blev BIR-veteran och 4:e bästa tik! I BIS-finalen för veteranerna så slutade Vittra sedan som BIS-4 veteranklass! Wow!
"Super condition for her age. Lovely head. Nice soft eyes.
Lovely neck and topline. Excellent agulation in front and rear.
Great bone. Lovely feet. Moves very well.
Stort, stort grattis Sara och Vittra!